Title:
Lost Soul 4/?
Pairing for this part:
Hongsik/Jaejoong , slight Heechul/changmin
Rating:
NC-17
Disclaimer:
Only in my world where Yoochun is always with wings :)
Warning: slight smut/slight angstSummery:
Junsu met an angel the night before, and he can't remember anything but his voice, but when he starts to remember, his life will change forever.
A/N:
This fiction is for my love
Yoochunniegall
<3
A/N:
Yes I add Heechul, and yes he will be here for the rest of it. Oh my god why you guys are doing this to me?!!!
A/N:
Sis :) I know that Hongjae or Sikjae is not enough in here, but I promise that there will be more soon *HUGS" cheer up baby :D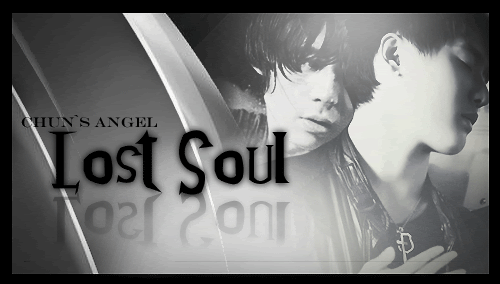 (
You didn't lock the door?
Collapse
)
Part 7: "God, Junsu"
Part 6: "You're such a fool"
Part 5: A what?
Part 4: You didn't lock the door?
Part 3: It's complicated
Part 2: It's beating for you, only you
Part 1: It can't be just a dream hyung, right?
~ • Feeling:

busy
♫ • ~: 슈퍼주니어-M - 슈퍼걸